ZBC – England
23/24-04-2017
Dear Diary.
Sunday evening we took the plane to London / Luton airport. We were picked up at the airport and were driven to Portland, it took about 2 hours, then land approx. 2 pm at night. When we landed in Portland, we were given a quick tour, where we were to stay and got hand over our keys.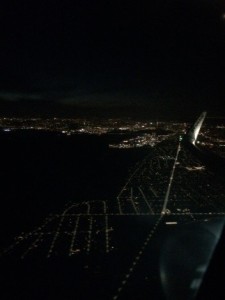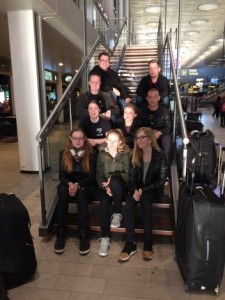 24-05-2017
Dear Diary.
Monday we should all meet at 9am and have a tour and some information. When we were done we took some of the food and then we went to town to shop.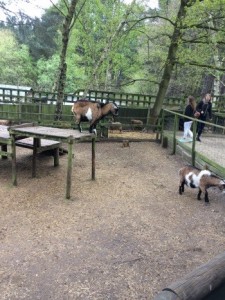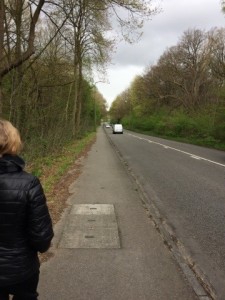 25-04-2017
Dear Diary
On the first working day, we had to start at 9pm, we got a quick tour around the kitchen and we (Mette, Julie and Mads) began to find recipes for healthy / breakfast smoothie. We got free at 15 and after we got off we went down to the cafe and enjoyed the others. At 16:30 some of us took the bus into town to look at shops and buy dinner.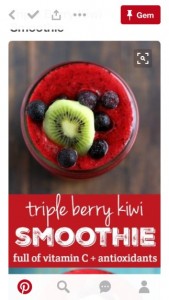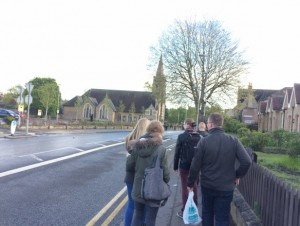 26-04-2017
Dear Diary
We started the day that low posters with healthy food advice, for example, eat less sugar. When we had made the posters we tried different smoothie. We tested some with oatmeal and chocolate, mint and coconut milk, strawberries and coconut. When we finished testing, we made the stand ready for the day after. When I and Mads had free, we ran a walk in the woods. In the evening I write nutritional content in the different smoothie.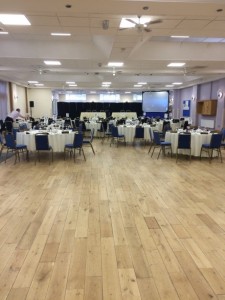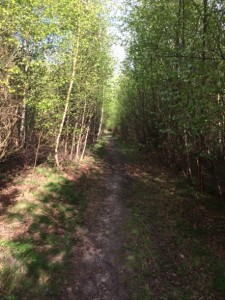 27-04-2017
Dear Diary
Thursday we should meet at 06, when those who sponsor the school should come and have breakfast. We had an hour to make the smoothies ready.
Pink consists of: strawberry, coconut, pineapple, honey and coconut milk
Yellow consists of: mango, passion fruit, peach, chocolate and orange juice
Red consists of: Blueberries, Raspberries, Strawberries and Orange Juice
There were tastings morning, morning and again for lunch. After lunch, a man came from rational and showed how to use the furnaces as much as possible. We made everything from breakfast to 3 course menu. In the evening we all went to The Talbot a pub in Mansfield, when we had been there for an hour, we went on to town to drink.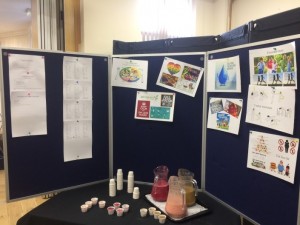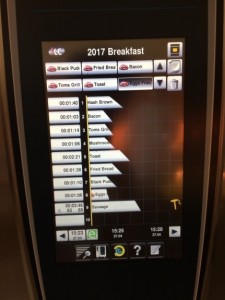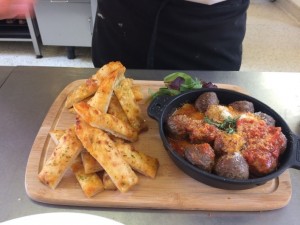 28-04-2017
Dear Diary
On Friday we (Julie, Mette, Christopher and Mads) went to Nottingham, we started eating lunch at KFC and then we went to the City of Caves. We heard about how to do leather about World War II and how people have lived. We also heard about how to make leather in the old days. When we got home we relaxed with the others.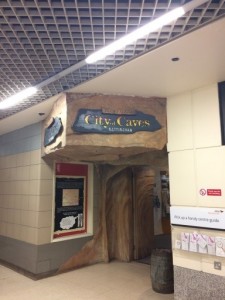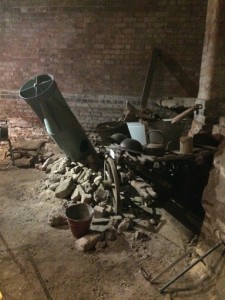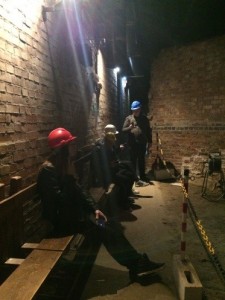 29-04-2017
Dear Diary
Saturday we were picked up at 7am and drove to London. When we were charged, we took some common photos with London eye in the background. Afterwards we went to some group Mette and Line went together, Christopher and Morten and Me, Mads, Julie, Sarah and Michael went together. We started going into a four-story M & M building, there were so many colours but could not dream of it. Afterwards we went to Soho and looked at food, cake and many other shops. We took the matron to southern London where we went around and looked after we had been there for a while, we went back to the centre of London. We (Julie, Mads, Michael) had bought tickets London Dungeon, until 17:00, but arrived at 17:45 and then we were approx. Finished at 19:30. When we were done we went out for dinner and drove home afterwards.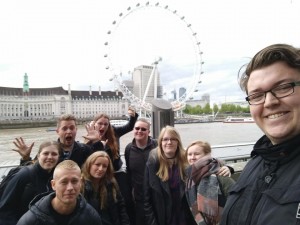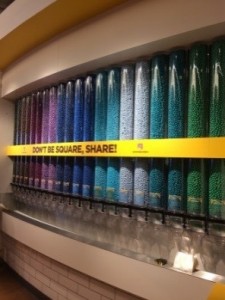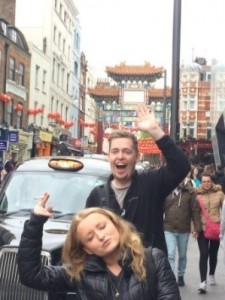 30-04-2017 and 01-05-2017
Dear Diary
Sunday and Monday I was just at home, relaxed, so Netflix and nice with the others. For lunch on Sunday we took (Line, Michael and Mads) at KFC and ate. I also did it on Monday but it was with Sarah.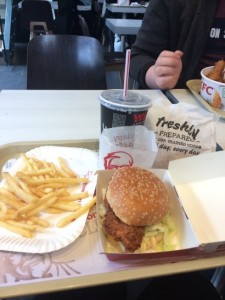 02-05-2017
Dear Diary
On Tuesday we were back to work again. We started to find recipes. We had found some different recipes and decided that we should make chicken breast with couscous salad and oven baked potatoes. After we had corrected the recipe and serving size, we made price calculation. After breakfast made / cooked couscous so it was ready for tomorrow.
03-05-2017
Dear Diary
Wednesday we had to make chicken with couscous salad and oven baked potatoes. I started making potatoes for baked potatoes and Mads began to arrange vegetables for the salad. When I had arranged all the potatoes and seasoned them, I put them in the oven with the chicken breasts. When it was lunch time, Mads stood out and served as I stood in the kitchen and made salad and fill up if they lacked anything. After work, Mads, Christopher and Julie took me to Mansfield because me and Julie should have made a tattoo.

04-05-2017
Dear Diary
On Thursday we started to quickly find a recipe and make a price calculation. We
chose to make chili's carne with sweet potatoes, salad, fish cake and paned fish.
Mads made price calculations while I arranged vegetables for salad and chilli's carne.
For lunch, both I and Mads stood for service. When we had free we went to town
to shop for the last. The rest of the evening I relaxed and enjoyed the others.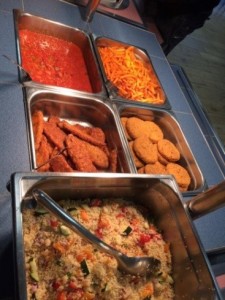 05-05-2017
Dear Diary
On Friday we (Sarah, Line, Christopher and Julie) took a taxi to Sherwood Forest Trekking to ride. We rode a ride in the Sherwood Forest and were also allowed to see Robin Hood's tree. We were at home approx. At 11:10 we had about 5 min to change clothes and be ready for lunch at west Nottinghamshire College. When we had lunched, I went home, went to bed, relaxed and made ready for dinner. At 19:00 we went out to eat at the restaurant when we had eaten some to drink and some went home and packed. I went home and packed so I was ready early next morning where we were flying.